Ah, spring.
The days are longer, the sun is shining brighter, the birds are chirping, and another winter is finally over.
Time to go spring camping!
Why camping in spring is awesome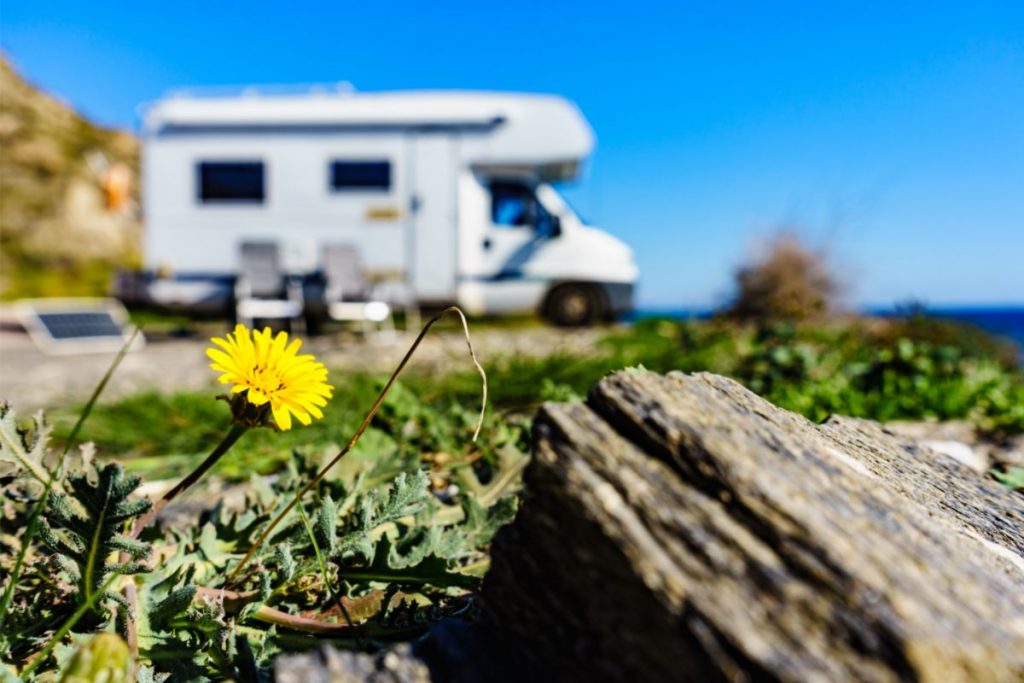 Spring is one of the best times to go camping for many reasons:
The weather can be really great depending on where you are, with temperatures in the 60s and 70s (or potentially higher).
You get to witness nature waking up all around you—from the buds on the trees, to the animals who live nearby.
Mild springtime temperatures make it easier to enjoy strenuous camping activities like hiking or backpacking compared to camping in extreme heat.
The camp crowds haven't hit yet (because spring isn't peak season), which means you get your pick of the campsites and get to enjoy the attractions without the stress of too many other people around.
No (or very few) bugs! Mosquitos and other biting insects typically don't come out until the frost is done and warmer weather is here to stay, giving you plenty of time to enjoy the outdoors without having to worry about bug protection.
Why spring camping can sometimes be a drag
Although camping in spring can be a blast, it also has its drawbacks:
The weather can be very unpredictable, meaning you need to be prepared for anything and everything—including rain, high winds, freezing temperatures, snow, sleet, and even freezing rain.
Wet conditions can make it difficult to start a fire.
Wet conditions can transform the terrain into a slippery, muddy, and sometimes flooded mess.
Wet conditions put you at a greater risk of hypothermia.
The wind can make it colder than it seems, meaning you'll have to layer up.
Even with warmer temperatures, it's often still cold enough that you can't exactly enjoy certain activities like swimming or sunbathing just yet.
The bears are coming out of hibernation, which means they're hungry!
If you get a bout of warm weather early on in the season, you could see an early hatch of black flies or mosquitos.
How to make your spring camping trip more awesome, and less of a drag
My husband Ross and I are experienced four-season campers from Canada.
We've backcountry camped in every month of the year (except December, so far) and we know what it takes to plan a safe and successful trip in a variety of seasonal weather conditions—including extreme cold!
Lucky for you, since it's spring, you're probably not going to face temperatures dropping into the 10s or lower.
You could, however, experience temperatures in the 20s or 30s (especially at night) and need to be prepared for it.
Grab our cold weather camping checklist for free before you read on—it's free!
Plan your spring camping trip the right way
First things first: You need a plan.
We have a separate guide on how to plan the perfect camping trip, which you can use of course, but there are a few more things you need to consider specifically for the spring season.
Location
It's important to consider all factors that contribute to a location's weather, terrain, and other camping-related features before you book your camping reservation.
Ask yourself:
What are the seasonal temperatures you can expect where you're camping?
Does this location see a lot of precipitation during this time of year?
Are you in bear country?
Are there outfitters or shops nearby where you can get firewood?
If backcountry camping, will you be able to start a fire with the wood you're able to find?
Could you be in an open area that could be exposed to high winds?
Is it possible to book a campsite in a sheltered area?
Does it require camping in a low lying or marshy area that could be muddy or pose a risk of flooding?
Are there lakes or ponds nearby that could put you at risk of falling through the ice if they're still partially frozen?
What kinds of activities can you enjoy and do safely? (For example, if you're planning to go hiking, it could be very icy, muddy, and slippery on steep terrain.)
What attractions are open/accessible? (For example, beaches and kayak rentals may still be closed for the season.)
Month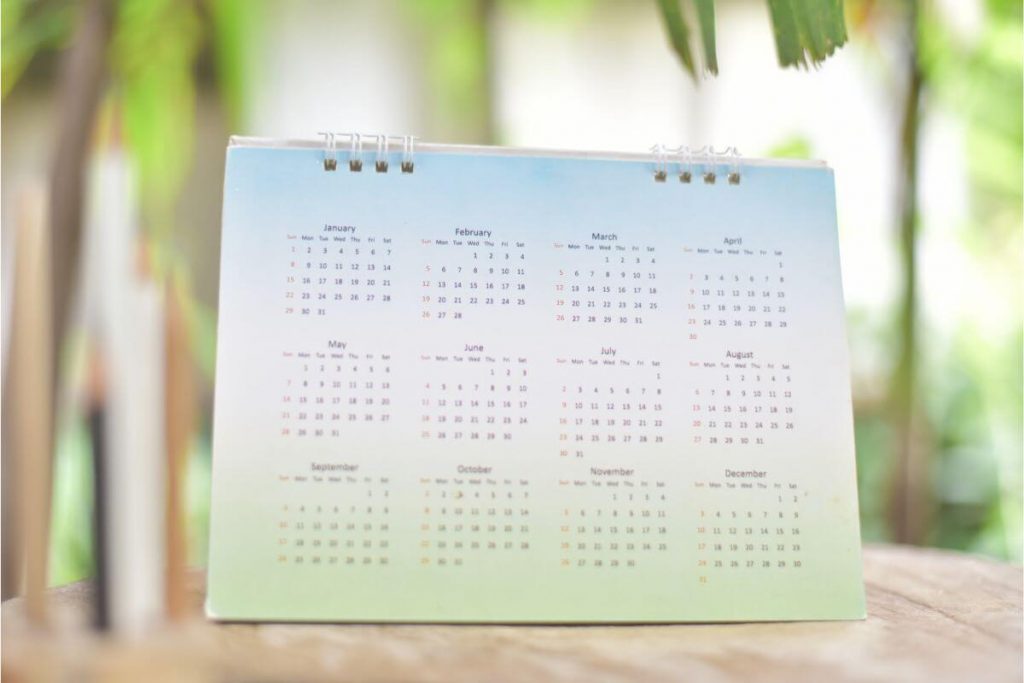 Are you camping during the early spring, mid-spring, or late spring?
Spring lasts from late March to late June, and the month in which you choose to go camping can make a huge difference in what you can expect weather-wise.
In our case, we can still expect winter-like weather and conditions when we go camping in March.
But when we go camping in June, we can sometimes get hot and humid temperatures and find ourselves dealing with swarms of early season bugs!
Type of camping trip
Frontcountry camping is a lot different than backcountry camping, and within these two main types of camping lie different subtypes.
If you're frontcountry camping, you're probably either camping in a tent or camping in an RV (or camper).
If you're backcountry camping, you could be backpacking, or if you're like us—taking advantage of ice out and higher river levels by canoe camping.
Frontcountry camping is a lot more leisurely, and you have the convenience of being right beside (or in) your vehicle if you need to get warm, stay dry, or decide to leave on a whim.
Backcountry camping is a lot more remote, making it naturally riskier.
Whatever type of camping trip you're planning, make sure your plan includes all the variables you'll face.
Skill level
The nice thing about camping is that you can make it as leisurely or as challenging as you want.
There will always be some degree of challenge, but you have a lot of control over it in terms of the type of camping trip you're choosing, the terrain, any travel required (such as backpacking to a campsite), accessibility, amenities, and activities you plan on doing.
Keep in mind that the spring weather conditions could challenge your current skills in ways you wouldn't expect if you were camping in the summer.
For instance, you may be able to start a campfire no problem when the wood from the surrounding area is bone dry, but what about when it's soaked through from melting snow/ice and rain?
You may also be able to backcountry camp right across a river no problem in the summer when the water is low and the temperature is warm, but what about in spring when the water is much higher, the current is stronger, and the temperature puts you at a risk of hypothermia?
You need to be able to tailor all of your current skills and personal limitations to what you can expect in the spring season—meaning mostly wet, cold, windy, and messy weather.
Spring camping gear essentials
You may think you can get away with using your summer gear for camping in the spring, but this is a mistake you'll quickly regret.
Here's what you need at the very bare minimum:
A three-season tent or a four-season tent, which are designed to withstand the elements of harsh weather, including heavy rain and high winds.
Learn what the difference is between a three-season and four-season tent.
An extra groundsheet for your tent for added protection against the cold and wet ground.
At least one waterproof tarp you can set up as an extra rain shelter at camp, over your tent for extra protection, or as a wind barrier.
A three-season or winter sleeping bag with an appropriate temperature comfort rating for the weather you need to be prepared for.
An optional sleeping bag liner to add a few degrees of warmth to your existing sleeping bag.
An air mattress or sleeping pad with an R-value of at least 3 to 4.
An optional closed cell foam pad to place underneath or on top of your air mattress/sleeping pad to beef up the R-value even higher.
A butane/propane, white gas, or alcohol-powered camp stove to cook with in case the weather is bad or you can't get a campfire started.
Lots of extra fuel for your stove in case you need to rely on it entirely for cooking and/or boiling water.
Extra lighters or matches in case you run out or lose them.
If you're in bear country, a bear hang, food barrel, or bear vault to protect your food from hungry bears and other critters.
If you're in bear country, bear spray just in case a bear happens to wander into your camp.
Headlamps or flashlights to see in the dark.
A proper first aid kit to treat common camping ailments and injuries.
Make sure to check out and download (for free) our cold weather camping checklist to see a complete list of everything you need to bring.
What to wear when camping in spring
Contrary to popular belief, the risk of hypothermia is potentially greater in spring than it is in winter because your risk of getting wet is higher.
As long as temperatures are well below freezing, the risk of getting wet from rain and humidity is pretty much non-existent.
But in spring, everything including the air is wet or damp, meaning you've got a far greater risk of getting wet just from spending time outside.
No matter what the season is, you need to dress with two important goals in mind:
You must be able to stay warm in cold weather and cool in hot weather.
You must be able to manage your body moisture level in cool, cold, or freezing temperatures.
It isn't just rain that puts you at risk of hypothermia—sweating does too.
In the spring, it can be tricky to control sweating because the temperatures are often mild, which means you can easily become overheated if you're exerting lots of energy—and then cold once you slow down to rest.
Why wearing layers is key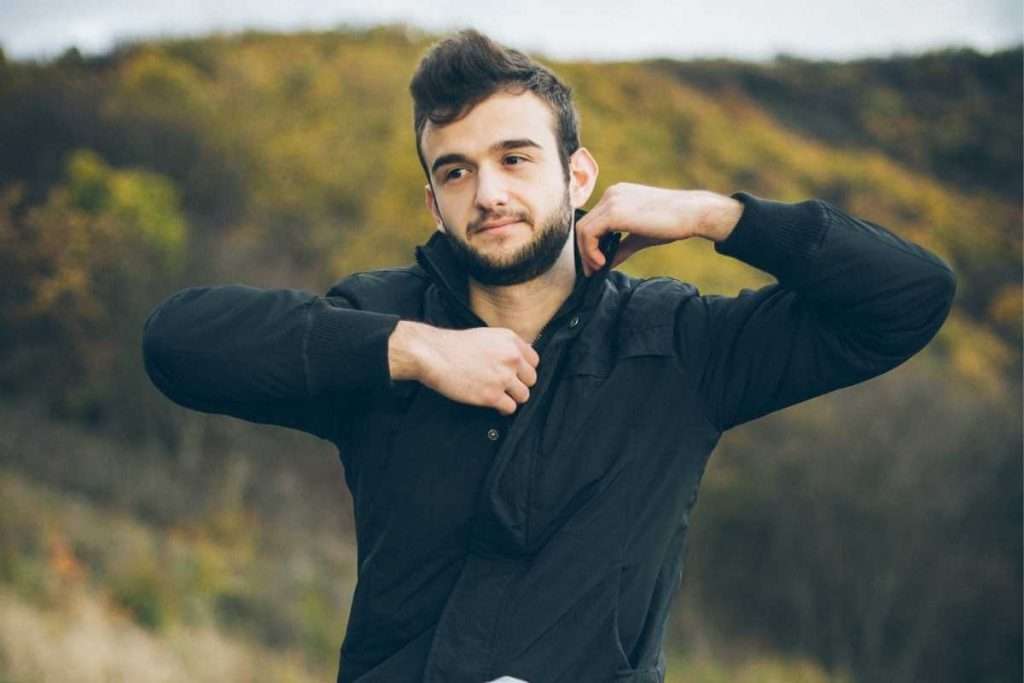 Layering allows you to remove or add clothes as your temperature changes throughout the day according to the weather and your activity level.
But you can't just layer up with anything.
Your clothing needs to be made of materials that are designed to maintain your body temperature, as well as wick away and disperse any moisture you produce.
The three layers of clothing you need in cold and wet weather during a spring camping trip include:
A base layer, which is a form-fitting but loose layer of clothing made of materials like merino wool or synthetic fabrics, which will keep you warm even if you do happen to sweat a little.
A mid or insulation layer, which is a lightweight but warm layer that helps trap in the heat your base layer produces.
This can be anything from a down jacket to an insulated vest or fleece pullover.
A shell layer, which is an outer waterproof/breathable layer designed to keep you dry from rain or snow.
Stay away from anything that's labeled "water resistant" or doesn't say it's breathable, as these items won't keep you dry in heavy rains or when you're working hard.
If you plan on being outside in the rain, and you should if you're spring camping, then you need to consider investing in both a rain jacket and a pair of rain pants with a waterproof rating of at least 10,000mm and breathability rating of at least 5,000g or m2.
Materials for these items include Gore-tex, eVent, and other proprietary membranes.
Gore-tex is expensive, but it's always our first choice.
Check out the following charts to get an idea of what you can expect in terms of waterproofing and breathability ratings:
| | | |
| --- | --- | --- |
| Waterproof Rating (mm) | Water Resistance | Weather Conditions |
| 0 – 5,000 | Water resistant only | Light rain/drizzle |
| 6,000 – 10,000 | Waterproof under light pressure | Light to moderate rain |
| 11,000 – 15,000 | Waterproof under medium pressure | Moderate ain |
| 16,000 – 20,000 | Waterproof under high pressure | Heavy rain |
| 20,000+ | Waterproof under very high pressure | The heaviest of rains |
| | |
| --- | --- |
| Breathability Rating (g/m2) | Level |
| 0 – 5,000 | Low levels of physical activity |
| 5,000 – 15,000 | Medium levels of physical activity |
| 15,000 | High levels of sustained physical activity |
Clothing materials to avoid and favour
Avoid any cotton clothing when camping in spring, as it will absorb and trap moisture next to your skin if you sweat.
Summer-friendly materials like nylon, polyester, and spandex may seem like good choices for camping in spring because they're light and moisture-wicking, but they're not designed to keep you warm when temperatures drop.
Here's what we recommend and personally wear when we layer up for cold and wet weather:
Base layer materials: Merino wool, always. (Mid-weight to heavy-weight depending on the expected temperatures.)
Mid/insulation layer materials: Wool, fleece, or down.
Outer shell layer materials: Gore-tex, sometimes insulated with fleece, merino wool, and synthetic materials.
You must remove a layer before you start sweating—not after.
The general idea is to remove your mid layer if you're working hard, but you can potentially also move your outer shell layer if you're really exerting yourself and there's no rain and very little wind.
Alternatively, if you're sitting at camp and your body temperature has really cooled down, you may want wear all three layers plus an additional mid layer (such as a fleece sweater as well as a down jacket) for extra warmth.
Additional clothing items you'll definitely want to bring for spring camping
Besides the three main layers of clothing you absolutely must bring with you, there are several other clothing items you'll probably want to bring as well to keep your extremities warm and dry:
A warm hat—either wool or synthetic.
Gloves/mittens, again made of wool, fleece, and sometimes leather.
A wool or fleece scarf or neck gaiter (or buff).
Several pairs of socks ideally made of wool or a synthetic fibre blend that you can change in case your feet get wet or sweat too much.
Waterproof and potentially insulated boots.
An extra pair of shoes you can wear casually around camp.
Warm clothes to sleep in.
Should you bring warm weather clothing?
Keep in mind that the above layering and extra clothing suggestions are for planning for the coldest spring temperatures and weather conditions.
We're Canadian, after all, and springtime here is often equal to winter.
We know that's not the case everywhere.
You'll need to gauge the expected conditions in the area at the exact time you plan to visit and pack accordingly.
If you expect warm or even hot temperatures, you may want to bring lighter layers such as a t-shirt and light jacket or hoodie for sunny days.
Also, don't forget to bring along sunglasses, sunscreen, and a wide-brimmed hat for sun protection.
How to stay warm when the temperature drops and winds kick up
Back to the cold weather for a moment.
We know you've probably heard enough by now, but we really, really want you to be safe and prepared for whatever comes your way on your spring trip—even if that means just one night of chilly weather.
Here are some extra tips for staying warm when those spring temperatures are less than ideal:
How to stay dry when it's super wet and rainy
When you're spring camping, you may have no choice to be out in the rain, which means getting wet.
But remember—staying dry is absolutely crucial to avoiding hypothermia.
In addition to keeping your entire body dry, you'll also want to keep your gear dry too.
Pack sleep gear away in waterproof stuff sacks, dry bags, or garbage bags to keep them dry until it's time to take them out/set them up.
Bring along a small, packable microfiber travel towel to wipe off rain drops from gear or your feet before putting on dry socks.
If you need to set up camp in the rain, set up your tarp shelter(s) first—ideally one where your tent will go and a secondary shelter.
Never go inside your tent with wet clothes or boots on.
Change or remove layers under your tarp shelter.
Set up your tent tarp shelter with an overhang near the door so you can remove wet clothing before getting inside (or alternative use a tent that has a large vestibule).
Make sure all tent doors and windows are sealed up during rainy weather or when you leave camp.
Do what you can to control and prevent condensation buildup inside your tent.
If your sleep gear does get wet, wait for the rain to stop completely before hanging it up on a clothesline to dry out.
If your gear is wet when you pack up, be sure to unpack it immediately and lay it out to dry inside your home or outside on a dry, sunny day.
Tips for making spring camping more enjoyable
Camping isn't just about surviving—it's about having fun!
Here are some extra things we recommend doing to ensure that your spring camping trip is as fun and as enjoyable as ever:
Have some activities to do for when it rains. Bring books, download podcasts, or bring a board game to help pass the time!
Pack lots of delicious and healthy snacks. Don't get stuck in the middle of nowhere without something to munch on!
Warm up with camp coffee, tea, or hot chocolate. It can make all the difference on a cold day.
Bring camping chairs for sitting around the campfire. Nothing beats camping by the fire, and camping chairs help make it more comfortable.
Make your own DIY pot cozy to keep meals warm. These will insulate your pots so they don't cool down fast, or allow you to save on fuel by helping dehydrated foods rehydrate more efficiently.
Most importantly—enjoy yourself!
Life in the outdoors is always better when it's appreciated.
So take time to admire your surroundings, welcome warmer weather (even if it's wet or unpredictable), and enjoy the simple pleasures that spring camping has to offer.
Next up: 30 tips for safe shoulder season camping in spring and fall
Elise is an experienced backcountry canoe tripper and winter camper from Ontario, Canada. She loves cooking up a storm over the campfire, taking in all the backcountry views, and enjoying a piña colada or two while relaxing at camp. She's also certified in Whitewater Rescue (WWR) I & II and Wilderness First Aid (WFA).